Reception/Check-in
Since it is an intimate local accommodation and in order to make our operation possible, the reception of the Joy Beach House works on a limited schedule, however we provide a simple check-in system with a code for all entries made after the determined time. During your stay we want you to feel at your beach house.
Reception: 8h30am – 6pm
Check-in: 3pm – 6pm
Check-in with door code: 6pm – 12pm
Check-out: 8am – 11h30am
Living Room
Enter into our living room and feel the perfect symbiosis between inside and outside, this space is perfect to relax and to simply make time stop. Linen, cotton, recycled wood, natural stones and plants compose much of our decoration, this soothing environment leaves us lighter and ready to recover energy and release the mind. Breakfasts are prepared with all the care and love, always taking into account the diversity and attention to local products and producers.
Honesty Bar
To relax or to further enjoy your stay, we provide all our guests an honesty bar and library, so you can have a refreshing drink or read a special book while you let the nature surround you.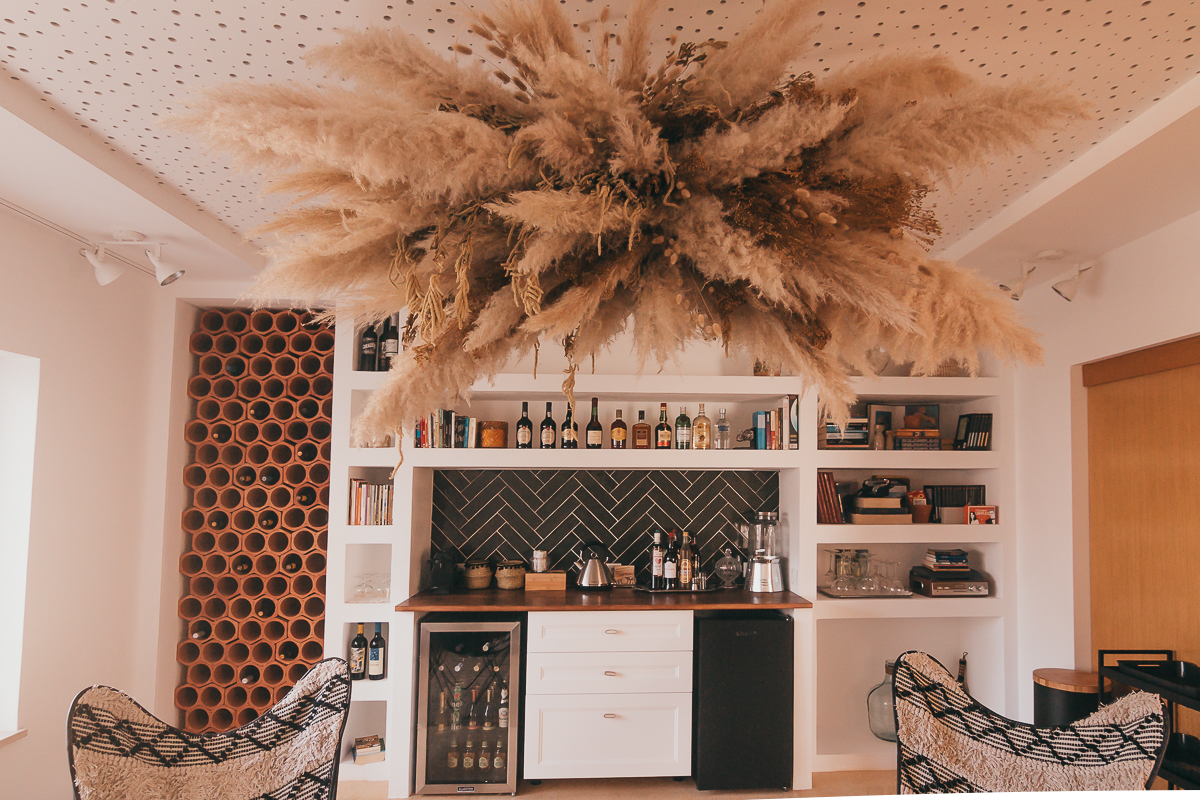 Photo by Essência Fotografia
Swimming Pool/Jacuzzi
Our heated swimming pool and jacuzzi make part of your experience while staying at Joy Beach House. Both the pool and jacuzzi are equipped with pressure jets that can help you relax even more.
Attention: Pool and Jacuzzi are only open until 6pm and has a maximum use period of 1h per person (by appointment). All children must be accompanied by their guardians when using this space.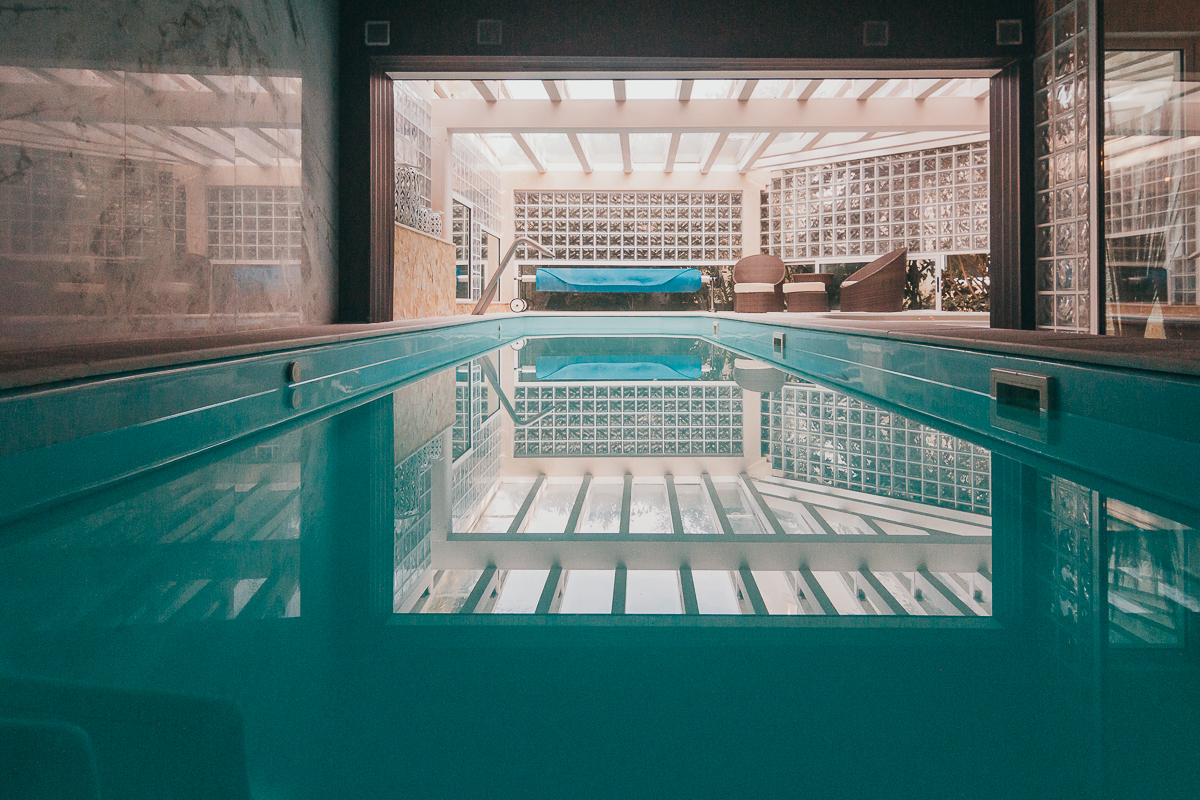 Photo by Essência Fotografia


Terraces
Our terraces are perfect for further enjoying your stay at Joy Beach House. Decorated and equipped with hanging chairs, hammocks, organic garden and the surrounding environment of São Pedro de Moel, here you will have a special place where you can enjoy a good book, a glass of wine or to simply relax.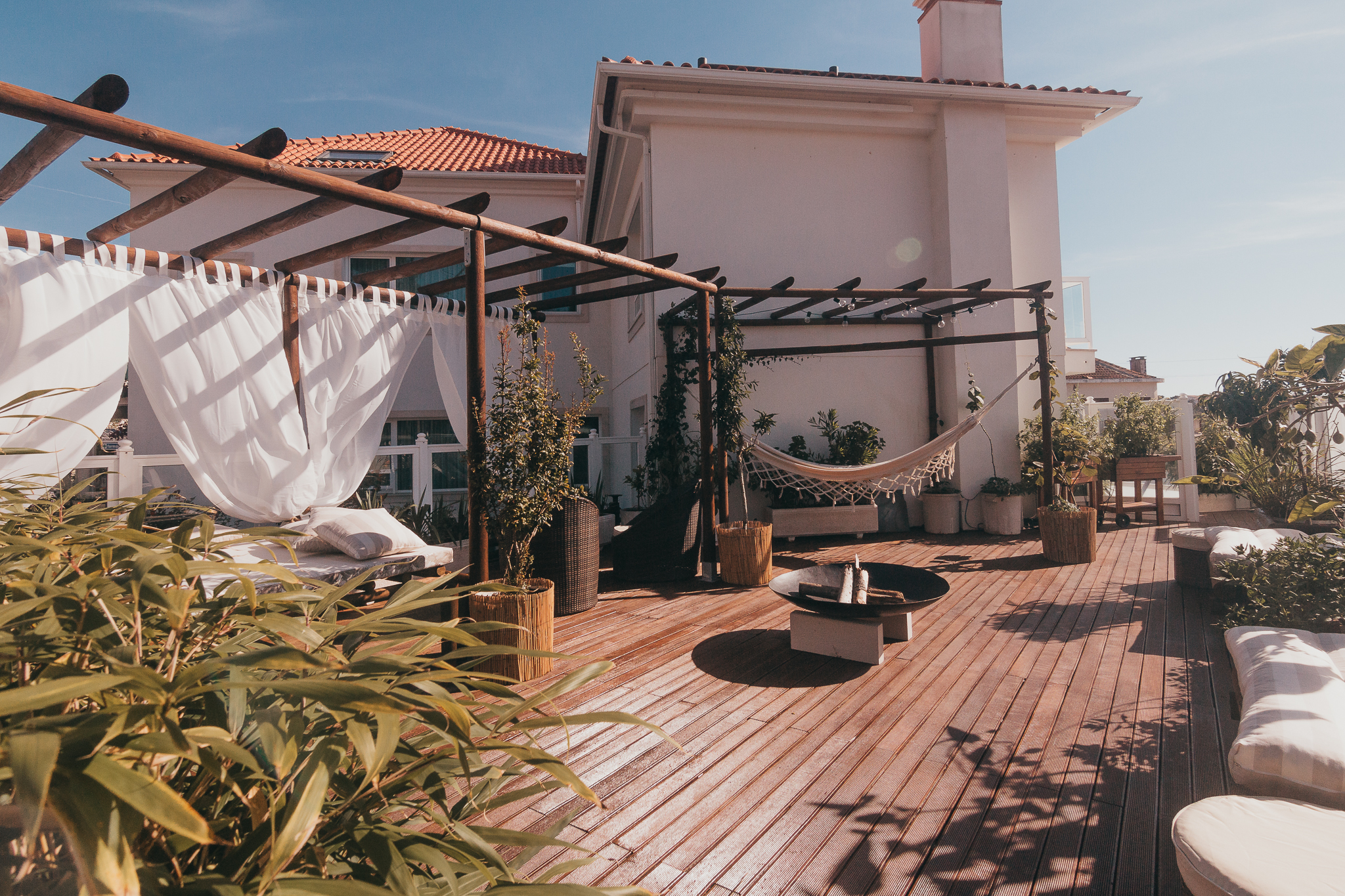 Photo by Essência Fotografia


Little Store
Our store is very proud to sell items and products made in our region. The district of Leiria is very rich and full of creative artists, so nothing better than carry a piece of our region with you. These are some regional products that we have for sale in our little shop:
- Wines
- Ceramics
- Handicrafts
- Jams
- Textile articles
Bike Rental
Have a walk by the seashore, enjoy the Atlantic road and visit the lighthouse of Penedo da Saudade, let yourself be immersed by the fauna and flora of São Pedro de Moel...All of this can be appreciated with our vintage bicycles
*Upon availability and reservation fee
Picnic Basket

Do you want to enjoy that perfect hideout you discovered in the middle of the forest, or watch the sunset on the beach while you enjoy a basket full of delicious treats prepared with so much love and care? Contact us in advance to prepare your picnic basket for the desired day.
Drinks (Choose an option)
- Red/White or Sparkling Wine
- Natural Juice for 2 persons
- Tea for 2 persons
- Craft beer (2 bottles)
To eat (Choose 3 options)
- Salad
- Cheese and Sausage Board
- Humus
- Homemade Cake
- Trio of small sandwiches (Ham and rocket, tuna pate, tomato and basil)
- Bread selection
- Fruits of the season
Breakfast in Bed
You realize you will want to spend a relaxed morning in your room? We provide breakfast service in your room, just let us know the day before.
*Upon availability and reservation fee
Included
Drinks
- Natural Orange Juice
- American Coffee
- Milk
To eat:
- Bread selection
- Croissant
- Pain au chocolat
- Pancakes or homemade cake
- Fruit or seasonal fruit salad
- Butter and jams
- Yogurt with granola
- Cheese and cold cuts
Early Check-in/Late Check-out
If you would like to arrive early or to leave Joy Beach House after hours, please contact us and check our availability.
Prices for late check out:
- 11h30am to 2pm: 20 Euros
- From 2pm to 5pm: 45 Euros
- From 5pm, the entire stay will be charged. There is no charge for early check-in, however we will always have to consult our availability.
Events
Because life sometimes cannot be celebrated only by two individuals, we can reserve our entire beach house for special moments, photo sessions, meetings and formal or informal events. We have partner companies that can take care of the catering or we can adapt to the company hired by our guests. According to the event type, all rooms can be used, as well as our workshop kitchen and pool.
Examples of events:
- Corporate events
- Product presentations
- Workshops
- Bride's Day / Groom's Day
- Photographic Sessions
- Formal and Informal Meetings
- Mini-wedding
Maximum capacity: 30 people
For more information please contact us and send your questions:
geral@joybeachhouse.pt